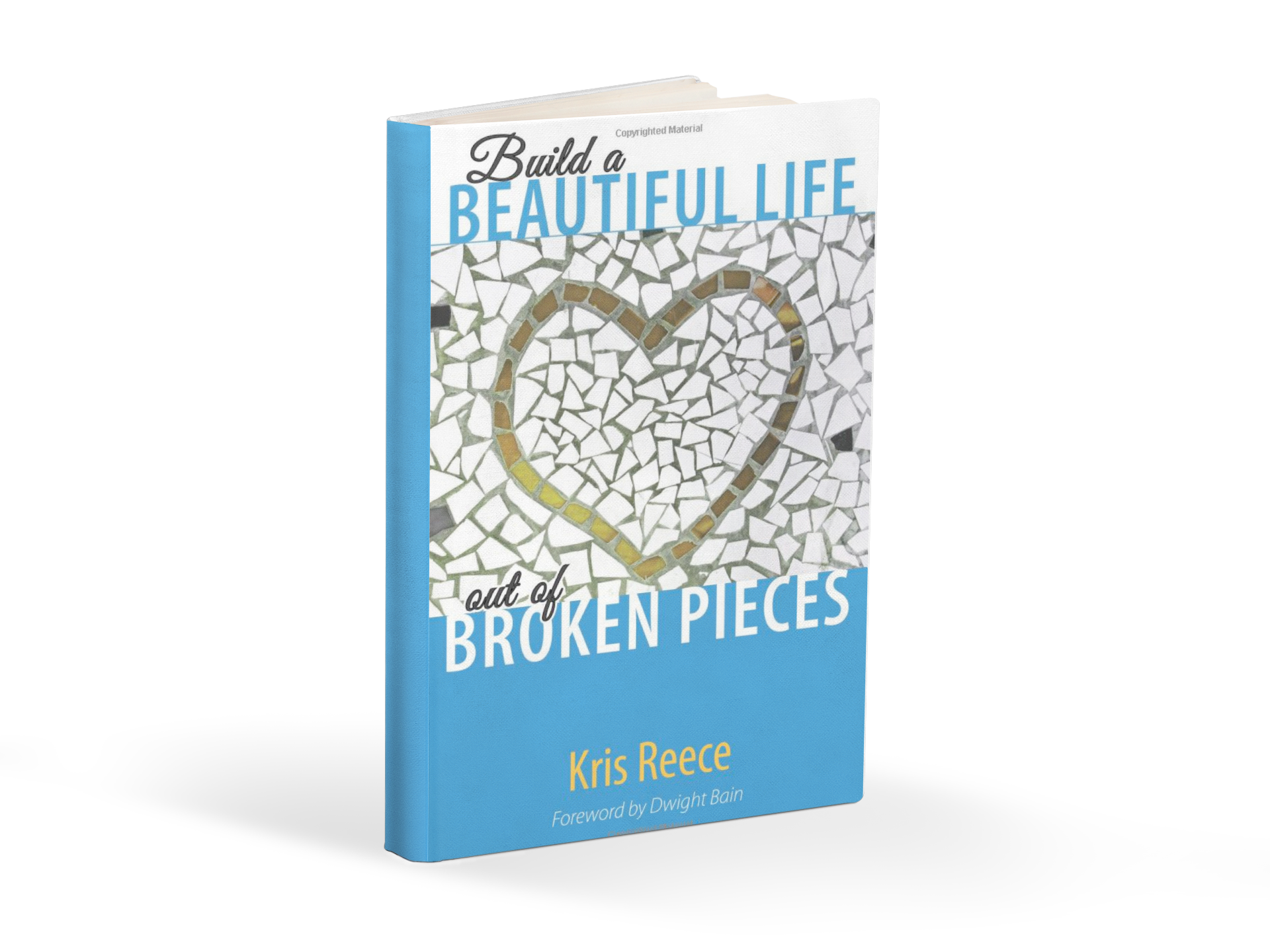 Build A Beautiful Life out of Broken Pieces
OVERCOME NEGATIVE THOUGHTS AND PATTERS OF YOUR PAST
While no one gets off without experiencing some hurt in this life, you don't have to remain trapped by the wounds of your past. It is possible to pick up those broken pieces and create something beautiful out of them.
Imagine:
How good you would feel if you were able to erase some of the experiences that left you hurt
What life would be like if you weren't trapped in old ways of thinking, responding or relating
Having the ability to stop the painful thoughts that play over and over again in your mind, and replace them with thoughts that are more loving, motivational and true
Taking different actions in your life, and getting different—and much, much better—results
This is a resource that I wish I had in the formative stages of my journey with Christ. In plain, but powerful, language, Kris educates, equips and encourages. If you want to have the kind of emotional freedom that Jesus promised to all who follow him, read and practice the wisdom within these pages. You will never be the same!
In this powerful book, Kris Reece guides you through practical solutions to overcoming the negative thoughts and patterns of your past. With a mix of inspirational case studies/anecdotes/real-life examples, practical exercises and Biblical teachings, you will learn how to rewrite your story—first in your own mind and heart, and then in the circumstances of your life.
Why you act the way you act
How to overcome faulty thought patterns
How to work with your feelings—instead of being ruled by them or going to great lengths to avoid them
The practical steps to creating complete transformation
Don't let another day go by stuck in frustration. Your beautiful life is closer than you think.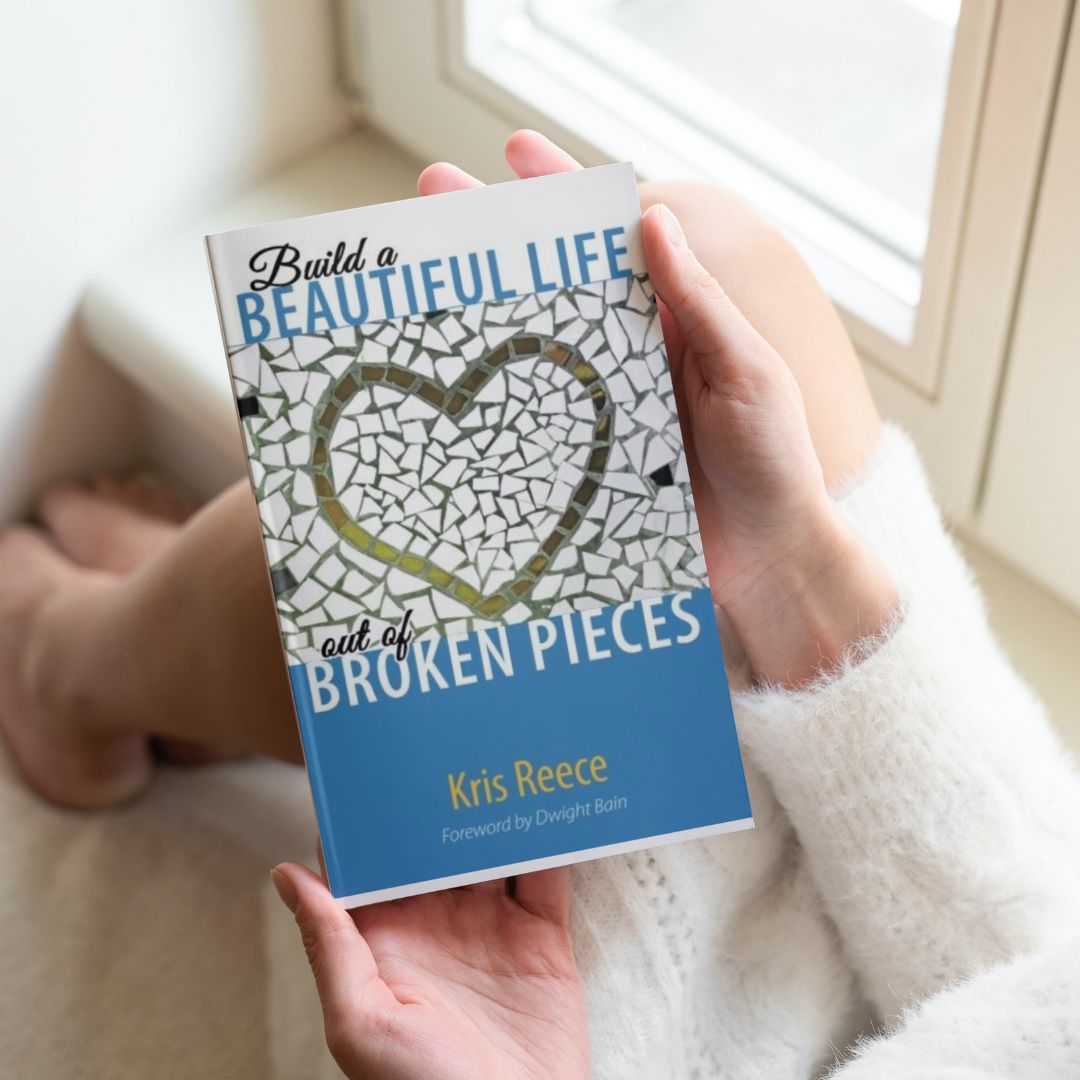 God brought me to Kris' website when I was searching Christian therapists educated in narcissist abuse, after a recent episode in my family. I am so blessed to have found her. I'm looking forward to every step of this journey of building a beautiful life out of my (many) broken (shattered) pieces. I know it won't be easy, but I have every faith that God will use my enemies and the most painful trials and tribulations of my life to ultimately flip and turn them into essential building blocks and unimaginable victories, in the mysterious and miraculous ways in which only He can perform and which bring Him the most Glory. With God, anything is possible.
I totally recommend this book! Oh my goodness, I couldn't put it down. First of all, the title sparked my interest, and as soon as I started reading, I quickly realized this is exactly what I need. Kris Reece is transparent – she literally put herself on display and I was drawn to all of it. The way she shared about her childhood, her actions, the practical tools she provided and the assignments that are relevant and practical. Wow! This book made me realize that finding healing, wholeness and deliverance, in the difficult areas of my life, will take a huge effort on my part, that it may not be easy at times, but so worth it in the end.
Secondly, the biblical applications make the process much easier. The Bible, the Word of God, is alive, it is our guide/map to acquire healing, wholeness, deliverance, happiness, etc., but we are not taking advantage of it. Kris Reece reminds me that I cannot take this journey alone, that I need help, and the Holy Spirt is available to help me.
About the Author
Kris Reece is passionate about helping others to defeat their devils, discover their purpose and become everything God created them to be.
No stranger to being stuck in life, Kris' career path began in the fitness industry. While she enjoyed helping clients achieve fitness results, she felt something was missing: inner healing. This longing to help people change from the inside out led her to a complete life and career transformation.
She found herself searching for more. Today she knows firsthand what it's like to overcome your past, find your passion and live a life of purpose.
Now Kris spends her days helping others to break free and become everything they were created to be through teaching courses, coaching, counseling, and speaking at women's events.
She is a Christian Life Coach, Counselor and Speaker. She holds a Ph.D. in Christian Counseling and is working toward a doctorate in Theology.
Kris currently lives in NJ with her husband Jean Paul. They are the proud parents of three children and their ever increasing tribe of fur babies.