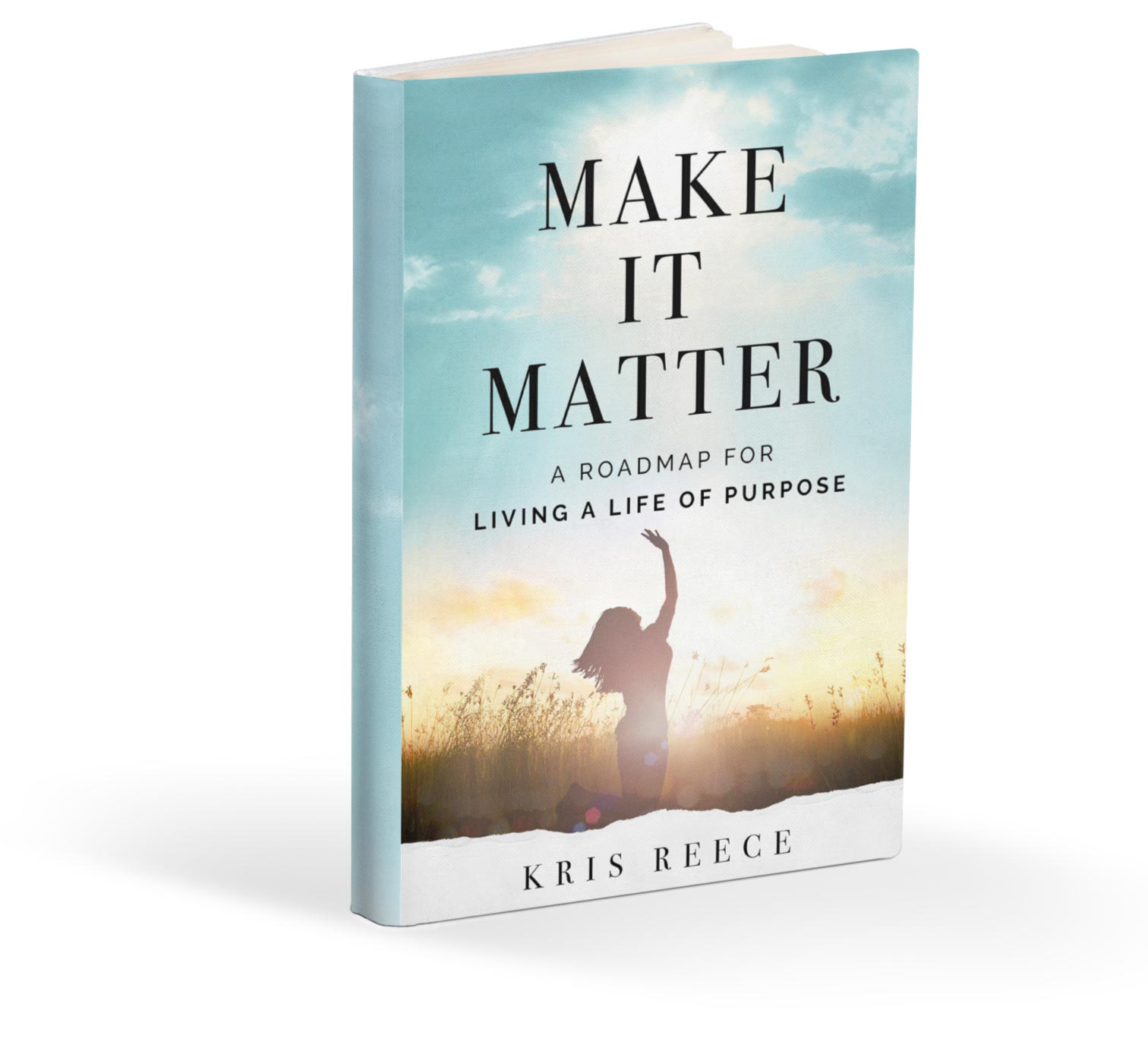 FIND YOUR PASSION & LIVE A LIFE OF PURPOSE
Too often we keep ourselves so busy responding to demands that we never get around to doing the things we love and growing into the people we were created to be. We watch others fulfilling their God-given purpose and wonder why we feel so stuck.
No matter your age, status, or upbringing, God has created you will a very unique purpose. He needs your talent, your temperament, and your tenacity to fulfill it.
Kris Reece has a unique way of making mountains into molehills when it comes to tackling your seemingly insurmountable problems. In "Make It Matter", she does it again. Step by step Mrs. Reece shows you how to tackle the most important and most rewarding challenge of your life, learning and doing what God created you to do. In doing so, she also helps you to discover so much about yourself as a uniquely designed individual. I highly recommend this book to anyone who is still seeking to know the right path for himself or herself on life's journey to personal fulfillment. "Make It Matter" is an invaluable resource.
Listen to your inner voice to begin to discover what God wants you to do with your life.

In Make It Matter, Christian life coach and veteran author Kris Reece provides a step-by-step, straightforward roadmap to making your life matter.
Knowing what God wants you to do with your life
Addressing whatever's been holding you back from fulfilling your purpose
Having the skills and the confidence to step out into your calling
Discovering your gifts and passions and using them to benefit others
Combining the practical with the spiritual, Kris Reece guides you through discovering who you are, developing the skills and traits you need, and designing a plan to launch you into your destiny.
If you are longing to take control of your life and make it what God intends it to be, you're ready to Make it Matter.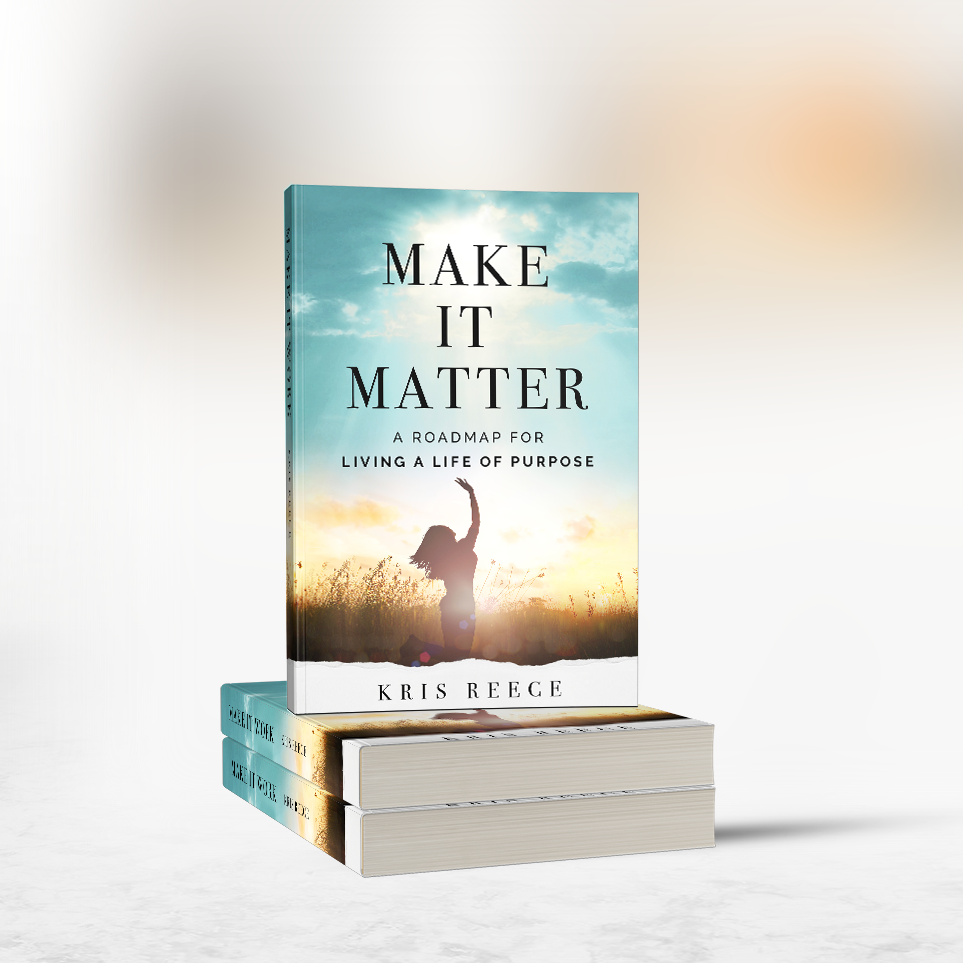 MAKE IT MATTER has made me think about so much that I usually push to the side because the truth is, thinking about what matters to me leaves me feeling guilty, fearful, and impossible. HOWEVER, this book has given me a roadmap to breakthrough these feelings that are lies and have been holding me back. WITH this step by step approach, questions and free workbook I truly feel that 2019 will be the year I have prayed for but didn't know how to get to. I'm so excited to read this book a second time, I literally read the book in 4 hours, with all the worksheets that Kris has provided for free, BONUS!!! Her step by step help, questions to ask myself, and simple way that Kris uses to explain everything has given me new hope in finding and achieving my purpose. This book is for EVERYONE because as she continuously emphasizes that God has made us ALL, each one of us, for a purpose!!! #awesomeness #KRISrocks #MakeItMatter
About the Author
Kris Reece is passionate about helping others to defeat their devils, discover their purpose and become everything God created them to be.
No stranger to being stuck in life, Kris' career path began in the fitness industry. While she enjoyed helping clients achieve fitness results, she felt something was missing: inner healing. This longing to help people change from the inside out led her to a complete life and career transformation.
She found herself searching for more. Today she knows firsthand what it's like to overcome your past, find your passion and live a life of purpose.
Now Kris spends her days helping others to break free and become everything they were created to be through teaching courses, coaching, counseling, and speaking at women's events.
She is a Christian Life Coach, Counselor and Speaker. She holds a Ph.D. in Christian Counseling and is working toward a doctorate in Theology.
Kris currently lives in NJ with her husband Jean Paul. They are the proud parents of three children and their ever increasing tribe of fur babies.