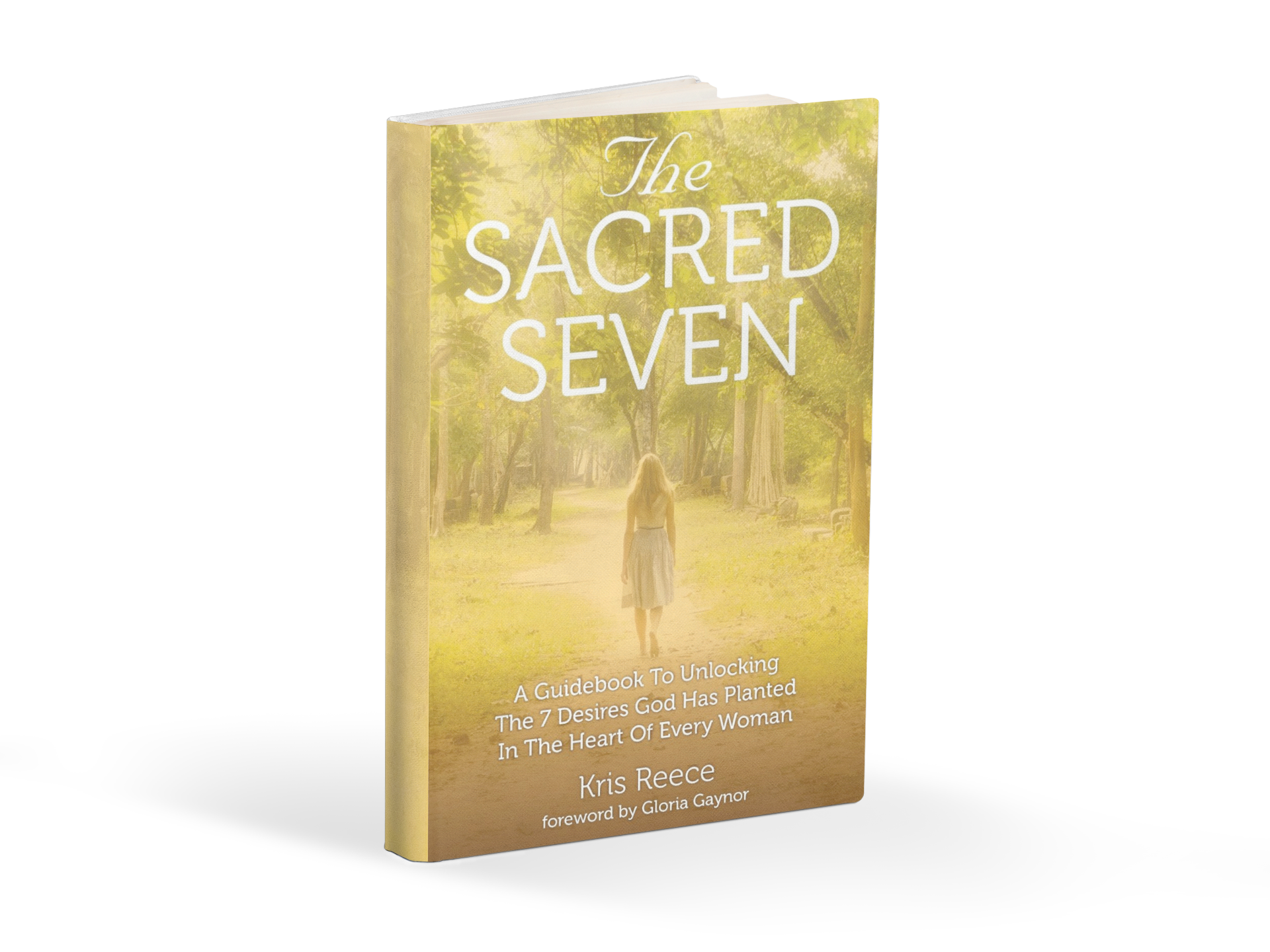 A GUIDED TO UNLOCKING THE 7 DESIRES GOD HAS PLACED IN THE HEART OF EVERY WOMAN
As women we have desires and many of these desires are placed in us by God but…
Have you ever wondered why then does it seem like no matter what you do, your desires go unmet?
Shattered desires lead to pain and crushing disappointment. Author Kris Reece understands why women often spend a lifetime giving up on their hearts desires or chase them the wrong way, creating even bigger problems. Her book, "The Sacred Seven" will challenge you with powerful stories and practical applications on how to achieve the desires of your heart. If you are looking for a warm and fuzzy book to make you feel good while you learn to live with the mess of your life, this isn't it. In fact, it will make you uncomfortable as she calls you out to make the changes necessary to experience lasting change. You owe it to your self to push past the pain to get back onto the path God designed and the truth Kris shared in these pages can take you there.
In her powerful new book, Kris Reece gives you the straight talk you need to see your desires in a new, empowering way. She offers clear instructions for creating a tremendous breakthrough in the seven key areas of your life.
In this book, you'll discover:
How your current methods have hindered your desires from being met
The practical steps to doing things differently, so you can experience new and better results NOW
How following a new path can help you become the woman you were created to be
How to get your desires without fear, doubt or insecurity
Don't settle for feeling unfulfilled any longer!  Begin fulfilling the Sacred Seven desires of your heart today!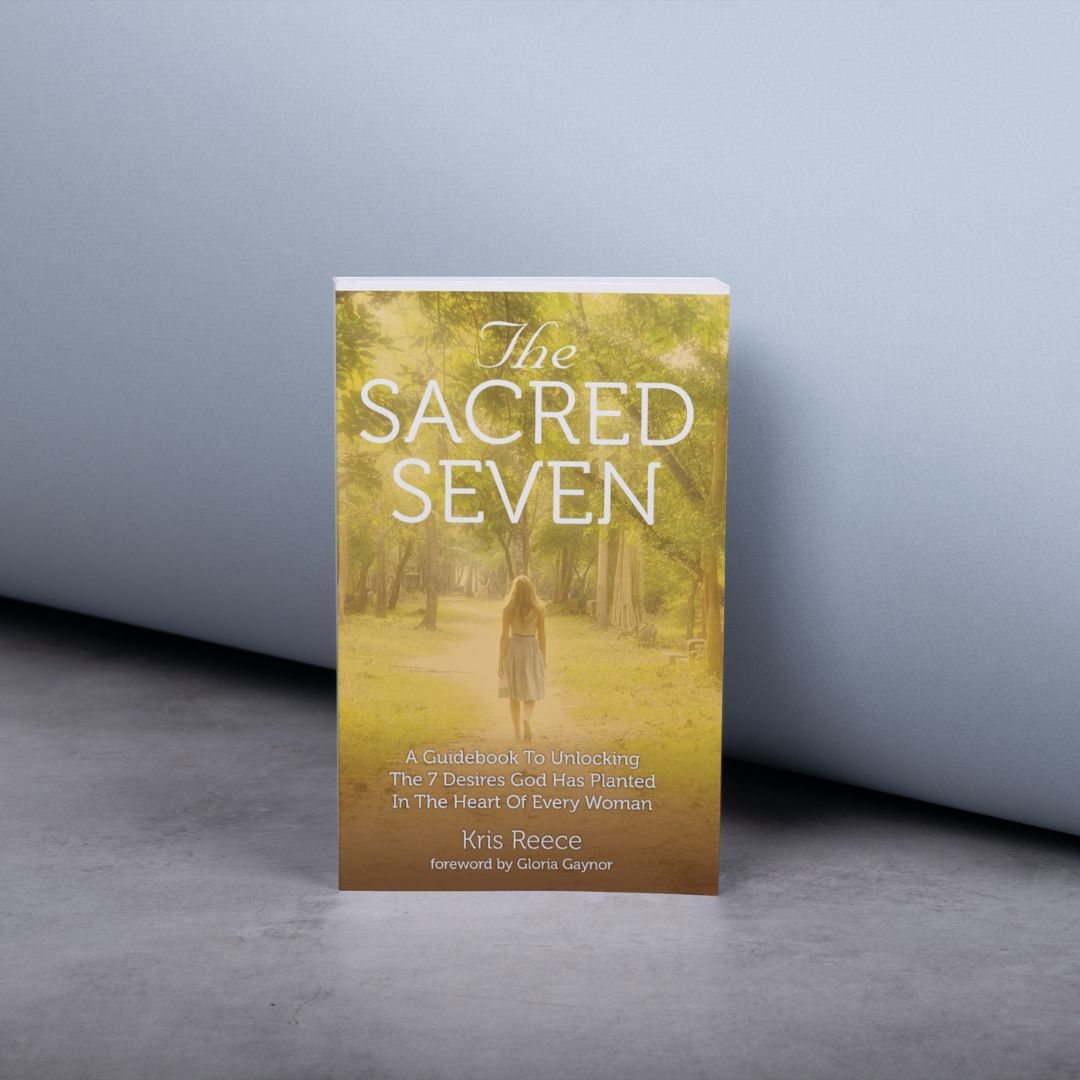 Just like Kris's first book, Build a Beautiful Life Out of Broken Pieces, she's going to send you on a journey that's going to improve your life. Being a stay-at-home, homeschooling mom of three under the age of 12 (and a 22 year old in the Air Force), I know exactly what it's like to put your desires on the back burner. I had my first child at 19 and now at 41, I still haven't even started fulfilling my true dreams.
With my children becoming that age where they are growing more and more independent, I'm taking that as my cue to start fulfilling my desires, and Kris's book makes me look forward to doing that. Her book guides you in the right direction and will show you that with God's guidance you can be unstoppable. She addresses all the classic desires that the majority of women long for, such as feeling attractive, feeling loved and cherished, feeling secure, and many more. And just like another reviewer mentioned, I enjoy the way she combines Biblical wisdom and psychology.
Because of this book, I am looking forward to the next part of my life.
About the Author
Kris Reece is passionate about helping others to defeat their devils, discover their purpose and become everything God created them to be.
No stranger to being stuck in life, Kris' career path began in the fitness industry. While she enjoyed helping clients achieve fitness results, she felt something was missing: inner healing. This longing to help people change from the inside out led her to a complete life and career transformation.
She found herself searching for more. Today she knows firsthand what it's like to overcome your past, find your passion and live a life of purpose.
Now Kris spends her days helping others to break free and become everything they were created to be through teaching courses, coaching, counseling, and speaking at women's events.
She is a Christian Life Coach, Counselor and Speaker. She holds a Ph.D. in Christian Counseling and is working toward a doctorate in Theology.
Kris currently lives in NJ with her husband Jean Paul. They are the proud parents of three children and their ever increasing tribe of fur babies.